Overall Size(mm):
1740*1400*1500
Material:
Low Carbon Steel Plate
Application:
Filter, Protecting Mesh, Sieving Diversified Pellet, Barbecue Wire Mesh, Decorative Mesh, Cages, Construction Wire Mesh
Usage:
Railway Construction
Weave Characteristic:
Tensile
Surface Treatment:
Coated
Stamping Expanded Metal Mesh Category:
Expanded Metal Mesh
Galvanized Surface Treatment:
Hot-galvanize
Hot-galvanize Technique:
Wire Annealing
I. Description
Illustration of working principle:
The machine's raw material can be low-carbon steel plate, stainless steel plate, aluminum plate, copper and so on.
Application: Expanded metal mesh machine can produce expanded metal mesh which is widely used in construction, hardware, window and door, making ship, mine industry, transportation, oil industry, machine protection etc.
II.Impact parameter
Model
DP25-6.3
DP25-16
DP25-25
DP25-63
DP25-100
Material thickness(mm)
0.1-1
0.2-1
0.3-1.5
0.5-2.5
0.5-3.0
0.5-4
Material max. width (mm)
500
1000
1250
2000
2000
Stroke per minute(times/min)
180
150
150
70
45
60
LWD of mesh opening(mm)
20
25
30
100
150
150
Distance of feeding(mm)
0-1.2
0-1.2
0-1.2
0-4
0-4
Motor (kw)
2.2
3
4
11
15
Overall size(mm)
1090*710*1450
1740*1400*1500
1940*1600*2010
3600*2500*3000
3600*2500*3000
Net weight(T)
0.95
2
3
10
12
III.Commercial terms
1. FOB price: Expanded metal mesh machine DP25-6.3:  5800 USD FOB Xingang Port, China                                                                                                                Tolls:   500 USD FOB Xingang Port, China  
                                                                     Flat nets Machine:   9300 USD FOB Xingang Port, China  
                                                                   Volume Machine:700 USD FOB Xingang Port, China
                                                                    Decoiler Machine:700 USD FOB Xingang Port, China
2. Payment: 30% T/T in advance, the balance 70% by T/T after check the machine at seller's factory.
3. Minimum order quantity: 1 set
4. Certification: ISO 9001 Certificate
5. Delivery time: 30 days from received your payment in advance.
6. Country of origin: China
7. Our guarantee time: 12 months after the equipment is accepted by the buyer, however, the guarantee period is no longer than 18 months after equipment's departure from Xingang port, China.
8. Installation: we could arrange our engineer install the machine in our factory.
IV. Contact Information

HEBEI JIAKEÂ WELDING EQUIPMENT CO., LTD
Hebei Jiake Welding Equipment Co.,Ltd. (Manufacturer)Â 
Factory Add: Wire Mesh Industrial Zone, Anping County, Hebei, China.
Tel: +86-311-80796161 Â  Â  Â  Â  Â  Â  Â  Â  Â  Â  Â  Â  Â Â Fax: 86-311-86053790Â 
Mob: +86 13739793517              URL: www.dapumachinery.com 
Double Wheel Concrete Pile Spinning/Centrifugal Machine:
Double Wheel Concrete Pile Spinning/Centrifugal Machine is mainly apply to produce High strength centrifugal technology concrete spun piles of difference diameter and length, Prestressed Reinforced concrete pole(SPC pole) by spinning formed. According to customer's effeciency request, there are Single wheel spinning machine and Double wheel spinning machine at customer's option, it is equipped with a stepless speed-variation motor and a control panel, it works smoothly and its speeder is of wide-range. Its box base is sturdy and durable and easy for installation.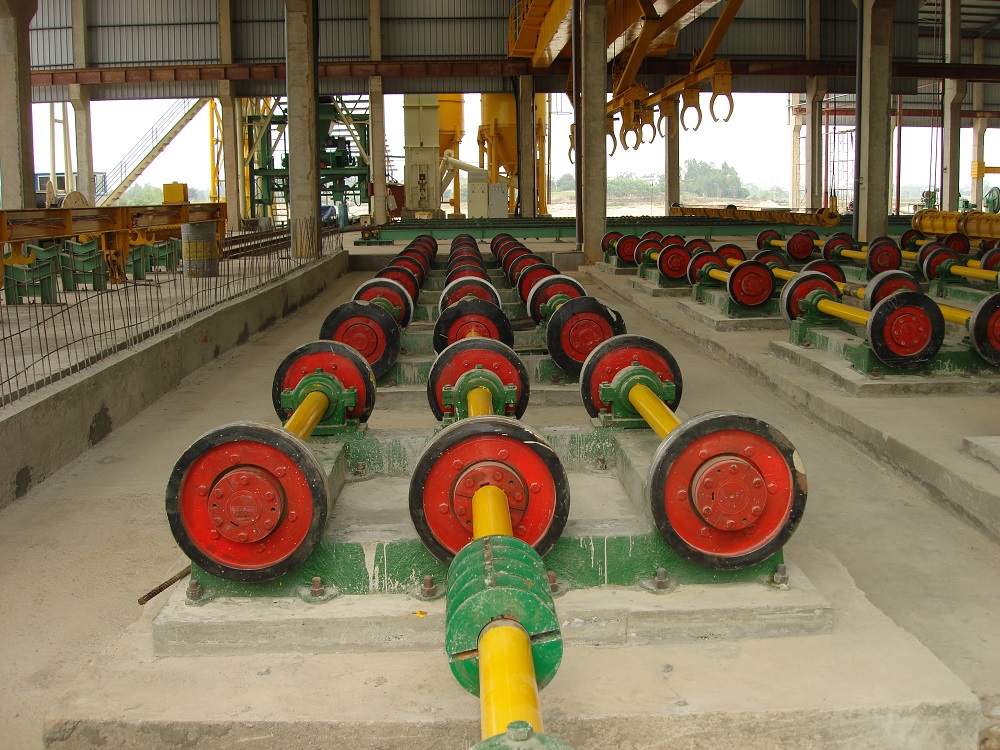 Our Pile Spinning Machine's Advantages:
1. Unique "slot" design, change the screw limit between the bearing support and the base plate with the card slot and bolt limit. Both up and down sides of the spinning machine panel, undersurface and two sides of bearing support go through fine machining. Though the process is complex, it makes it more solid during high-frequency vibration of bearing support and the floor. Repair and replacement also have interchangeability.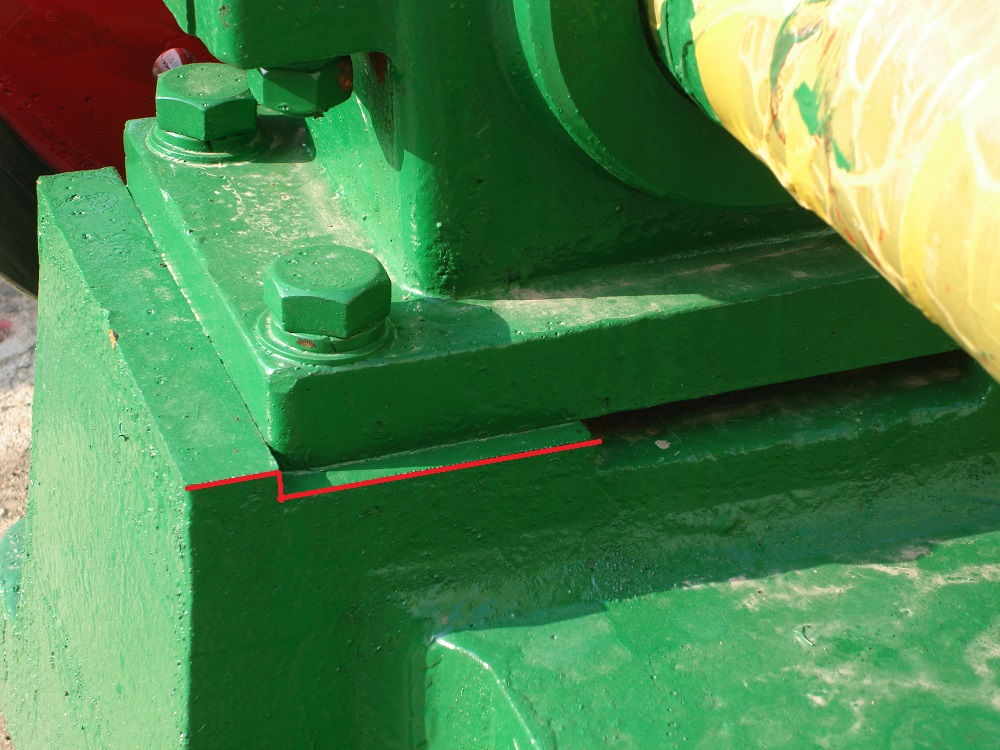 2. Connection shaft is whole shaft, to avoid stress concentration brought by shaft diameter changes, resulting in the phenomenon of "shaft-broken".
3. The limit side of the support wheel is removable. It is convenient for users to replace.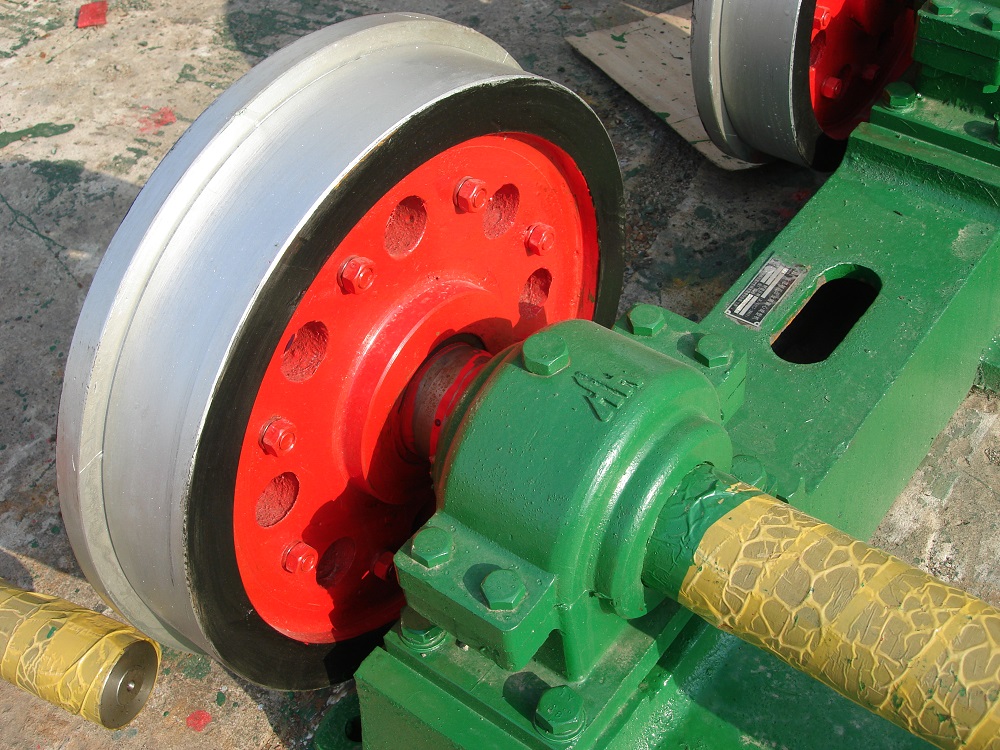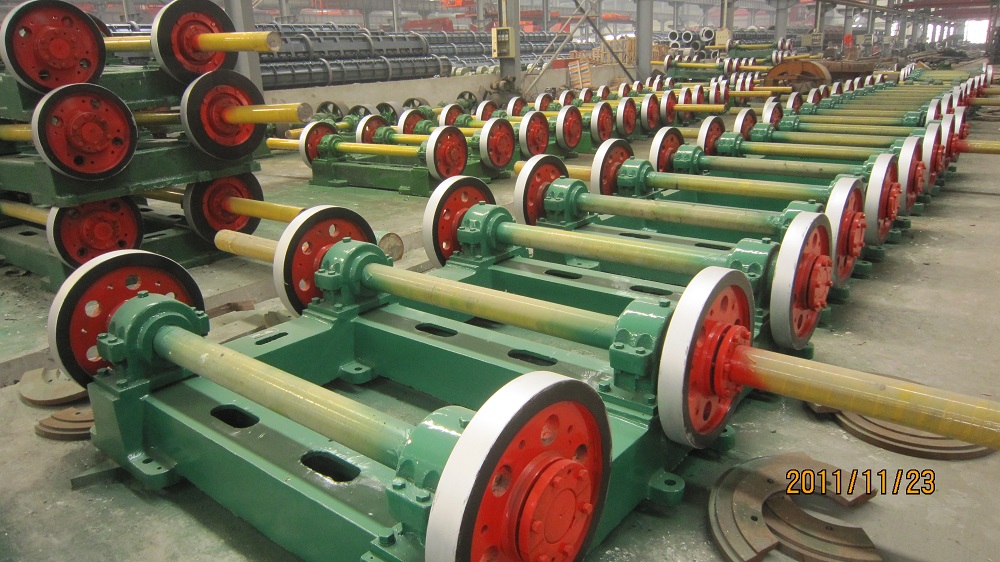 4. Frequency-conversion cabinet of spinning machine records process parameter of each pipe and output reports, provides the office computer data communication interface.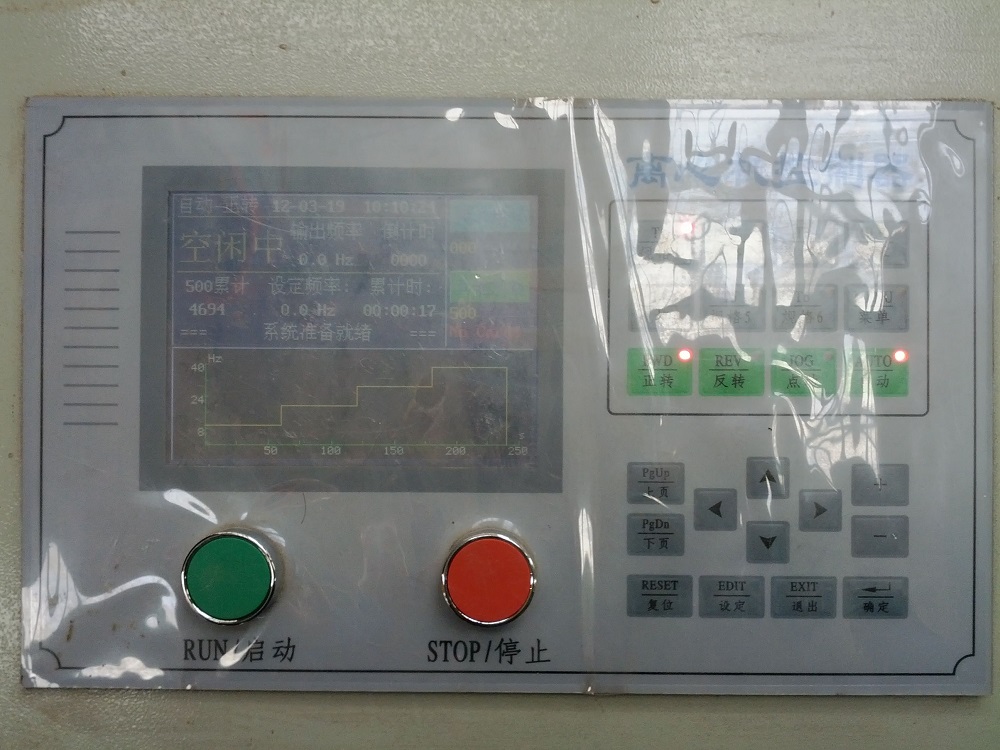 Spinning Machine Technical Parameter:
| | |
| --- | --- |
| Wheel Distance(mm) | 2000 |
| Central wheel Distance(mm) | 950-1200 |
| Wheel Diameteri(mm) | 600 |
| Axle Diameter(mm) | 110-125 |
| Automatic controller for centrifugal concrete pile machine | |
We can customize for you. If you have any questions, please contact with us. Welcome you can visit our Factory.For inqury,Please send mail directly to us.
Concrete Double Wheel Spun Pile Spinning Machine
Piling Machine,Concrete Double Wheel Spinning Machine,Double Wheel Centrifugal Spinning Machine,Wheel Centrifugal Spinning Machine
Jiangsu Haiheng Building-Materials Machinery Co.,Ltd , https://www.jshaiheng.com