Option:
Tank Unit or Belt Unit
Delivery Time:
Within 20days After Payment
Transport Package:
Export Standard Packing
Semi-Closed Type Air Cooling Compressor for Ship 
General Description:
Semi-Closed Type Air Cooling Compressor for Ship is always used as a very important marine auxiliary equipment to start the engine of ship.

Features:
Easy to operate
High efficiency
Energy saving
Low noise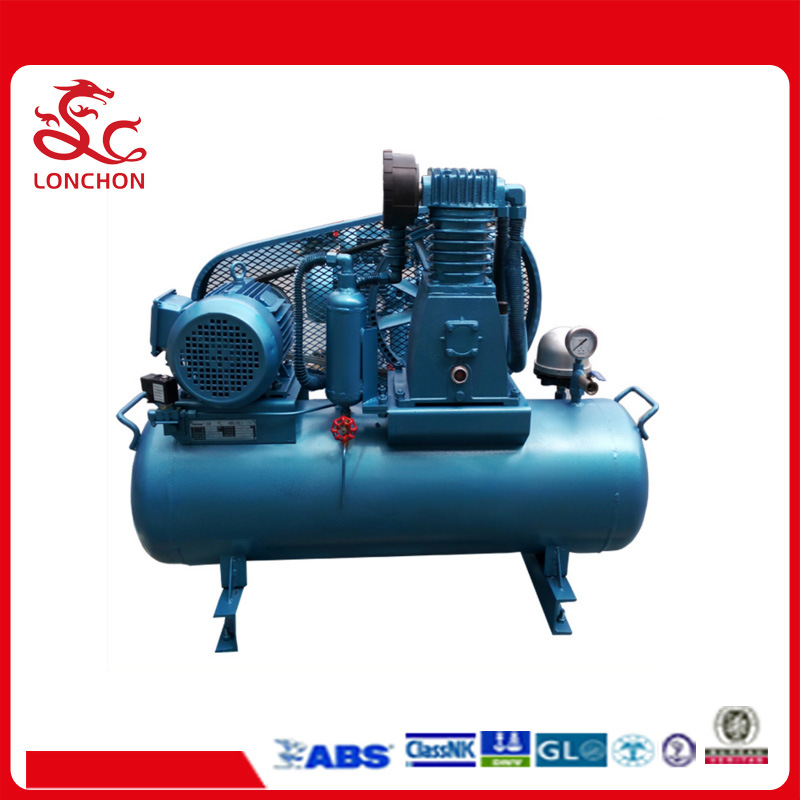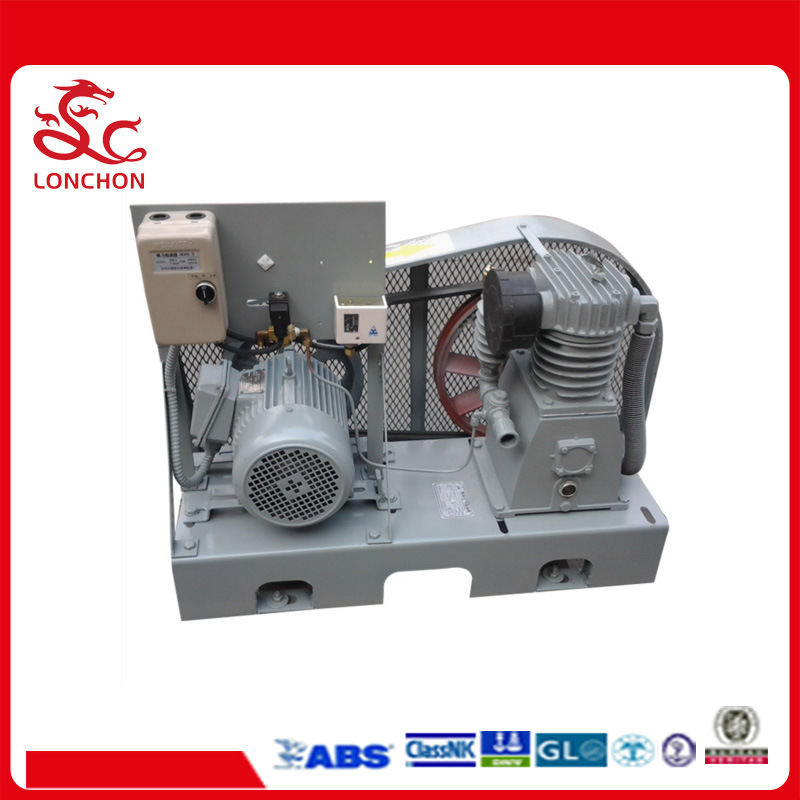 Specifications:
Semi-Closed Type Air Cooling Compressor for Ship 

Model

Type

Displacement
(m3/h)
Rated Pressure
(MPa)
Rotate Speed
(r/min)
Motor Power
(kw)
Overall Size
(mm)

CZF-10/10

Z type
Single cylinder
Air cooling
Piston type

10

1.0

550

1.5

800*390*630

CZF-15/10

15

880

2

.2

CZF-20/10

20

1100

3.0

Suitable for sundry other air bottles

.
COMPANY INFORMATION:

What we do?
We supply all kinds of marine equipments, such as marine air compressors, lifeboats, liferafts, rescue boats, lifeboat davit, marine ladders, marine air receivers, etc for various vessels including container ships, cargo liners, bulk carries, VLCC, FPSO, LNGC, LPGC, oil tankers and oil platform. 
Meanwhile, we can supply the spare parts of these equipments.

Why choose us?
To guarantee high quality, we follow ISO9000 standard to inspect our goods. From raw material purchase to pre-shipment inspection, we keep an eye on every step to ensure your satisfaction on quality. According to your requirement, our products can meet the rules and standards of International Class Society such as LR, ABS, DNV, BV, RINA, GL and CCS.
To guarantee suitable solutions, we have our own designer for equipment. You just only need to tell us your requirements, we can provide accurate customized design, and on time technical support for 7*24hr, while discuss with you for any possibilities no matter how many times until get your approval.
To guarantee all-embracing service, we have also established close ties with other leading maufactures in this field apart from our own production bases and cooperated with the reliable logistic partners, including land, air and sea to help us deliver the goods to your hand on time. Even more you want to buy other goods which is not in our range, we could help you to find the most valuable supplier for your reference and load all your products in your order with maximum container use for cost saving.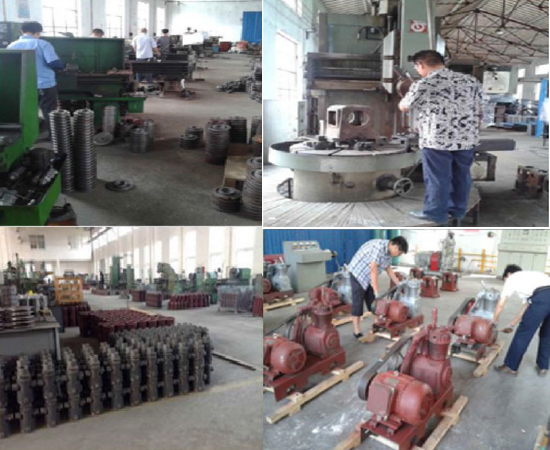 Pls kindly email us or leave us a message for details. Any of your questions are highly welcomed. 
 
 
"Gravity Die Casting. A permanent mould casting process, where the molten metal is poured from a vessle of ladle into the mould, and cavity fills with no force other than gravity, in a similar manner to the production of sand castings, although filling cn be controlled by tilting the die."
Gravity Die Casting
Sometimes referred to as Permanent Mould, GDC is a repeatable casting process used for non-ferrous alloy parts, typically aluminium, Zinc and Copper Base alloys.
The process differs from HPDC in that Gravity- rather than high pressure- is used to fill the mould with the liquid alloy.
GDC is suited to medium to high volumes products and typically parts are of a heavier sections than HPDC, but thinner sections than sand casting.
There are three key stages in the process.
The heated mould [Die or Tool] is coated with a die release agent. The release agent spray also has a secondary function in that it aids cooling of the mould face after the previous part has been removed from the die.
Molten metal is poured into channels in the tool to allow the material to fill all the extremities of the mould cavity. The metal is either hand poured using steel ladles or dosed using mechanical methods. Typically, there is a mould [down sprue" that allows the alloy to enter the mould cavity from the lower part of the die, reducing the formation of turbulence and subsequent porosity and inclusions in the finished part.
Once the part has cooled sufficiently, the die is opened, either manually or utilising mechanical methods.
Advantages
Good dimensional accuracy
Smoother cast surface finish than sand casting
Improved mechanical properties compared to sand casting
Thinner walls can be cast compared to sand casting
Reverse draft internal pockets and forms can be cast in using preformed sand core inserts
Steel pins and inserts can be cast in to the part
Faster production times compared to other processes.
Once the tolling is proven, the product quality is very repeatable.
Outsourced Tooling setup costs can be lower than sand casting.
Gravity Casting Parts,Aluminum Alloy Gravity Casting Parts,Aluminum Gravity Die Casting Parts,Gravity Casting Aluminum Parts
HSI INDUSTRIEL LTD , https://www.hsiindustriel.com