Model NO.:

ARC-140K/140KT/160K/160KT

Type:

Arc Welders

Current:

Direct Current

Trademark:

DESE

Specification:

CE

HS Code:

8515390000
Electric Current:

Inverter

Input Voltage:

Single Phase 220V +/- 15%

Model:

Smaw

Transport Package:

Wood Box

Origin:

Hangzhou
A. Â Product name:
 
Inverter Arc welding Machine.
This series is IGBT INVERTER DC MMA welding machine with single PCB technology, with single phase 220v AC power supply, which adapts to the input voltageautomatically with robust design and thermally protected. Machine is small and light weight while welding perfermance is powerful.
ARC-T model applicable for voltage range from 140V-260V.
B. DESE Inverter Welder Technology Invovation:
1.Inverter welder machine:Â Â Â Â Â Â Â Â Â  Small volume, light-weight, energy saving,
2.Portability:Â Â Â Â Â Â Â Â Â Â Â Â Â Â Â Â Â Â Â Â Â Â Â Â Â Â Â Â Â Â Â Â Â Â Â  for high mobility environment, aerial, field work and interior finishing etc,
3.Digital MCU control:Â Â Â Â Â Â Â Â Â Â Â Â Â Â Â Â Â Â  stable metal transfer, fine welding apprearance,
4.Peak value current mode control:Â  reliable power device,
5.Optimized engine design:Â Â Â Â Â Â Â Â Â high adaptability to voltage between AC160V-250V,
6.Single board design:Â Â Â Â Â Â Â Â Â Â Â Â Â Â Â Â  high integration, scientific duct design for thermal diffusion,
7.Easy Operation:Â Â Â Â Â Â Â Â Â Â Â Â Â Â Â Â Â Â Â Â Â Â Â Â Â Â single knob adjustment,
8.Cost effective:Â Â Â Â Â Â Â Â Â Â Â Â Â Â Â Â Â Â Â Â Â Â Â Â Â Â Â Â  perfect protective function.
C. Product Mode and Specification

:
Product Model
ARC-140K
ARC-140KT
ARC-160K
ARC-160KT
Rated Input Voltage
1P220V
1P220V
1P220V
1P220V
Voltage Range
160-260V
140-260V
160V-260V
140-260V
Frequency
50/60Hz
50/60Hz
50/60Hz
50/60Hz
Rated Input Current
29A
24.9A
32A
29.8A
Rated Input Capacity
5.5KVA
5.5KVA
7.3KVA
6.6KVA
No-load voaltage
MMA
70V
95V
70V
95V
TIG
72V
92V
72V
92V
Rated Output C/V
MMA
140A/25.8V
140A/25.8V
160A/26.4V
160A/26.4V
TIG
140A/15.6V
140A/15.6V
160A/26.4V
160A/26.4V
Output Current Range
MMA
20-140A
20-140A
20-160A
20-160A
TIG
10-140A
10-140A
10-160A
10-160A
Rated Duty Cycle
140A/35%
140A/35%
160A/35%
160A/35%
Efficiency η
0.85
0.85
0.85
0.85
COS Ø
0.99
0.99
0.99
0.99
Insulation class
H
H
H
H
Protection class
1P21S
1P21S
1P21S
1P21S
Dimensions
320X122X200
320X122X200
320X130X200
320X130X200
Weight
4.4KG
4.4KG
4.7KG
4.7KG
D .Why choose us
 
a. We have strict test and QC system to guarantee the high quality. 
b. Our price is resonable and Competitive. 
c. We have 3 production lines to guarantee the delivery time. 
d. R & D team provide the newest products to customers and customized products available. 
 
E. Q&A:
a.   Can we get the sample?
    Of course.
b.  What is the MOQ of welding machine?
    Generally 30 pcs for 250A. 100PCS for 100A, 30pcs for Cutter.
c. Â What is generally your productivity?
    Generally speaking, 40,000 pcs per month, 8,000 pcs per month for relatively bigger capacity              machine.
d. Â Can you make products obey my request?
    Yes, we have a development team who has great experience in developing new products.
    OEM/ODM are highly welcomed.
 
F. Our Service 
We assure you of our best services at all times. 
Customized design is available. 
Your business relationship with us will be confidential to any third party. 
If you have any questions about Electric Insulated pliers please feel free to contact me.
Still question?
Contact DESE Technology via:
ADD: Rm 5517, Building 5, Linding Road No.699
          Jianggan Diatrict
          Hangzhou. CN
 
Tel: +86 571 88039331
Fax: +86 571 88031026
product
DOT-108CB Display board for COP & HOP duplex dot-matrix elevator spare part

DOT-108C Display board for COP & HOP duplex dot-matrix elevator spare part

ZLB-A brake display board for elevator control cabinet elevator spare part

CLT-35024 Switch Power Supplier for elevator control cabinet electrical spare parts

CLT-15024 Switch Power Supplier for elevator control cabinet electrical spare parts
Specifications
Stabilize and long life

With voltage protector

Multi-option for various kinds of elevators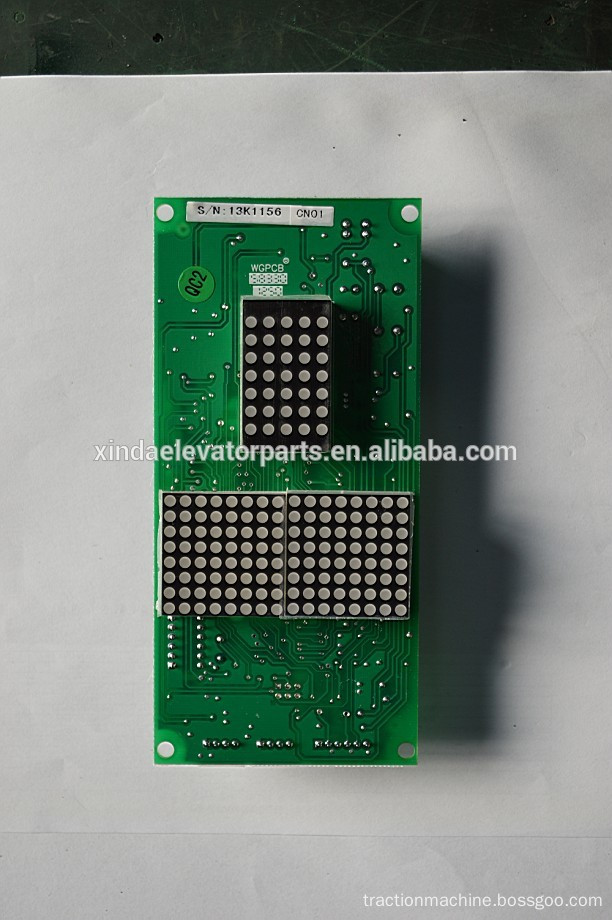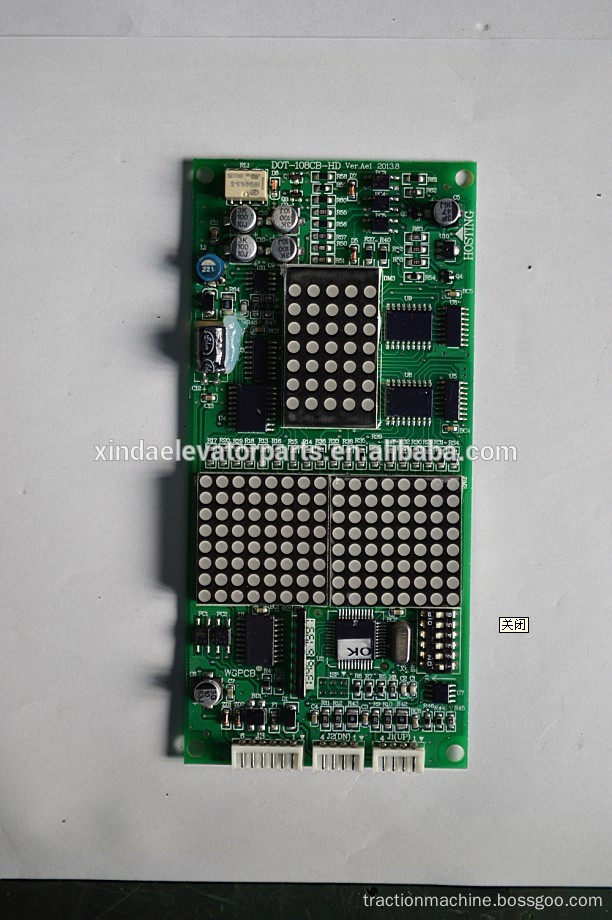 Heavy Duty Push Button, Electronic Push Button, Elevator Push Button, Elevator Raised Button with Braille
Ningbo Xinda Elevator Traction Technology Co., Ltd. , https://www.xinda-elevator.com