Model NO.:

ZJ3-20

Raw Material:

Steel, Aluminum, Copper, etc

Width of Plate:

800-2000mm

Finished Width:

>20mm-120mm

Floor Space(W*L):

25*138*11

Warranty:

One Year

Transport Package:

Wooden Boxes or Pallet

Origin:

China
Product Name:

Slitting Line Machine

Thickness of Plate:

0.15-20mm

Roll Weight:

30-40t

Shearing Velocity:

30-200m/Min

Power:

Hydraulic

Trademark:

Lixing

Specification:

CE, SGS

HS Code:

84623990
High Precision Slitting Cutting Line for Steel Strip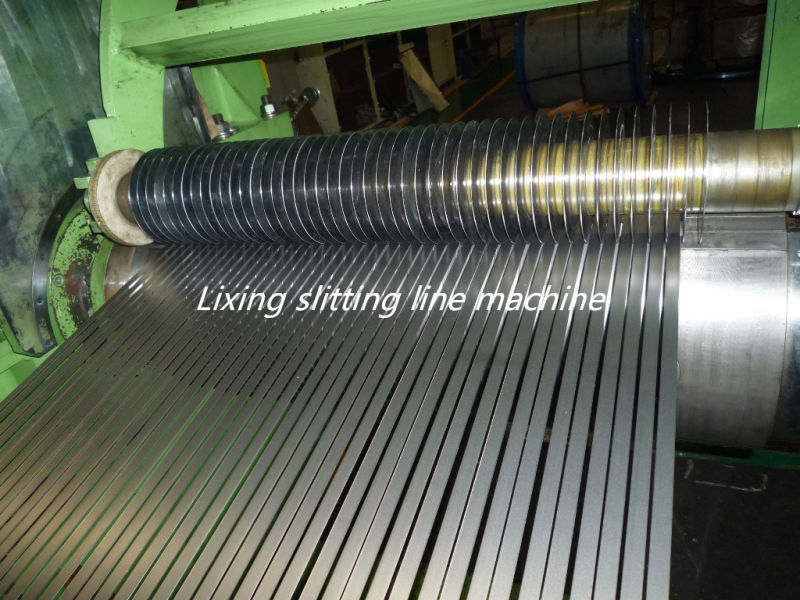 Slitting effect of slitting line machine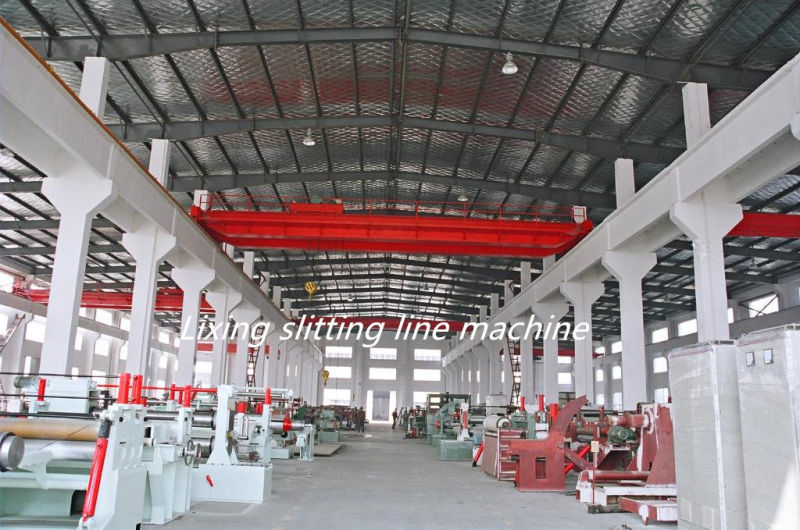 Manufacturer site of slitting line machine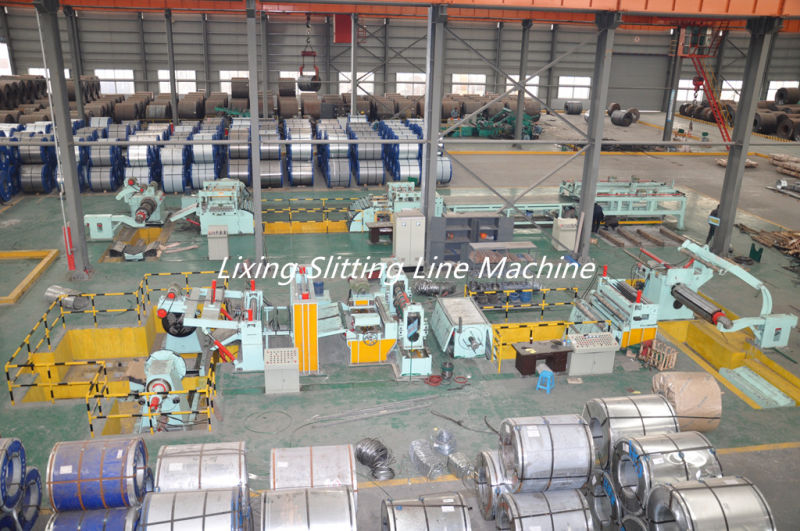 Whole Production Line of Slitting Line Machine

Application
The slitting line machine is suitable for the longitudinal shearing work of the metal belt material, and rewinding the narrow strip into the new roll.
The slitting machine is applied to the thickness of material from 0.2mm to 30mm, width from 300mm to 2100mm. The popular slitter rewinder machine is also applicable for cold rolled steel, tinplate, hot rolled carbon steel coil, silicon steel coil, stainless steel coil and all kinds of surface coated metal plate. 



Technological Process




-->Material

 

uploading C

ar




-->One-armed

 

F

eeding 

M

achine




-->Leading end,

 

Pressing end, shovel end, 

two

 roller

s

 feeding
-->End cutting
-->Deviation Correcting
-->Slitting machine
-->Wasted strip recoiling
-->Loop
-->Strip

 Pre-

distributi

ng, pressing board

 damping

, straightening tension machine
-->Recoiling, pushing arm
-->Material discharging car
-->Hydraulic control
-->Electric control 



Specification sheet
| | | | | | |
| --- | --- | --- | --- | --- | --- |
| Thickness | width | Roll weight | Finished width | Shearing velocity  (MAX) | Floor space; L*W |
| 0.15-2 | 800-1600 | 30T | ≥20mm | 200m/min | 25*10 |
| 0.5-4 | 800-1600 | 30T | ≥40mm | 120m/min | 25*10 |
| 1-6 | 800-1600 | 30T | ≥60mm | 80m/min | 25*10 |
| 2-8 | 800-2000 | 30T | ≥70mm | 60m/min | 30*11 |
| 3-10 | 800-2000 | 30T | ≥80mm | 50m/min | 35*11 |
| 3-12 | 800-2000 | 30T | ≥100mm | 40m/min | 35*11 |
| 3-14 | 800-2000 | 35T | ≥100mm | 40m/min | 36*11 |
| 3-16 | 800-2000 | 35T | ≥120mm | 35m/min | 36*11 |
| 5-20 | 800-2000 | 40T | ≥120mm | 30m/min | 38*11 |
Related Products
A. Cut to Length Machine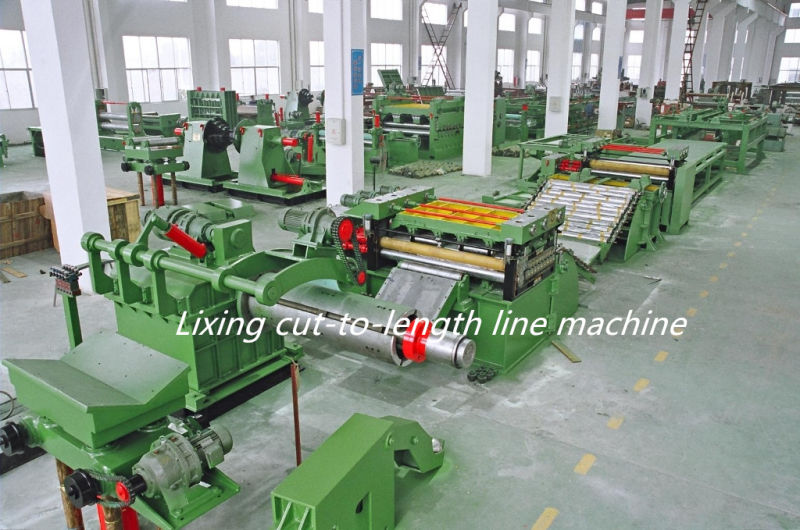 B. Rolling Mill Machine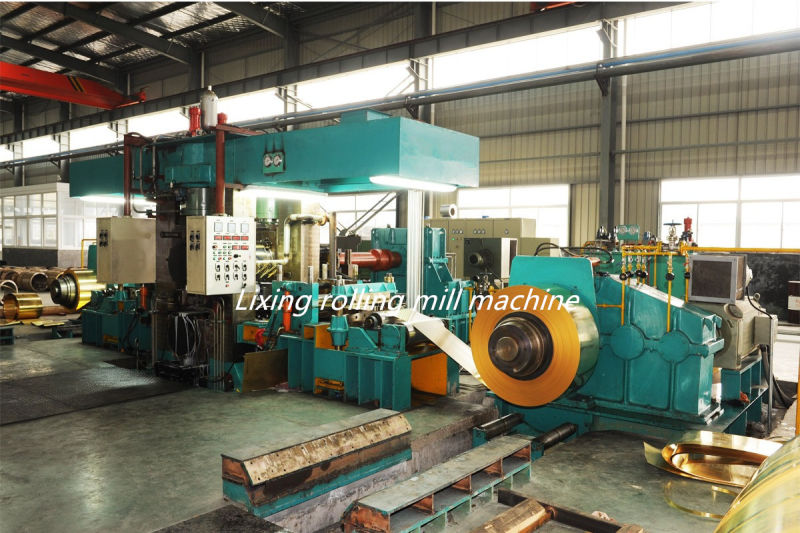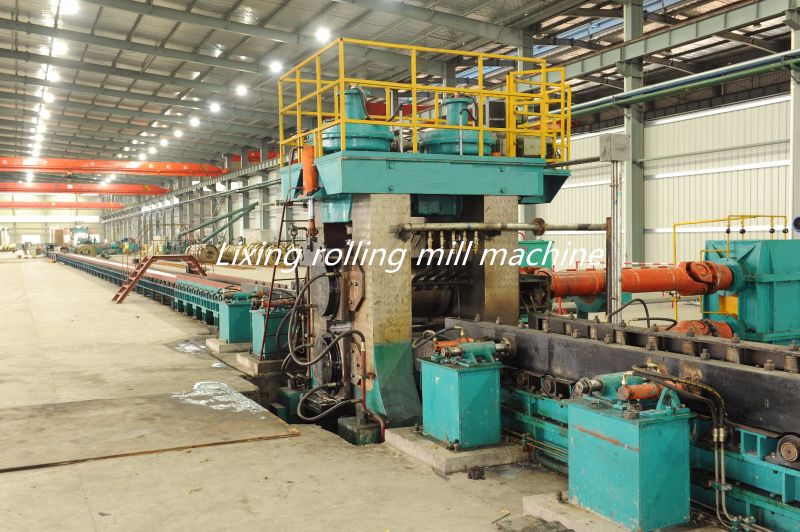 Company Introduction
Lixing Metallurgy Machinery Co., Ltd, professionally works on production of slitter such as disk metal slitter, cable material cutter and metal band cutter, plane shear series, cold rolled steel shaper serious and bending machine with three and four rollers.
 
Company covers 18,500m2. It can produce more than 60 cutter sets in diversified types annually. At present there are over 100 employees including 35 technicians. Our equipments reach international advancement, which are achieved by experienced and professional boasts completed processing machines and strong competence concerning technology and processing ability. It has worked on production for over 30 years.
 
Our equipment are more economic and practical compared with equivalent imported ones. In addition we can provide quick-response and high-efficiency after-sales service and trained technical around personnel. Our products are popular around China and won unanimous appraisals from customers.
!!Please contact  me if you have any inquiry

Elisa
 
 
 
 
 
 
LINA Tangential Dispersion Kneader Mixer

Tangential type is one of kneader mixer`s rotor types and it is different with intermeshing rotors. In kneader machines, the high shear force is formed in the space between the roof of the chamber wall, the rotor rib rotates the kneading material axially and radially, the materials are crushed and dispersed by the space between the rotor rib and the wall of the mixing chamber.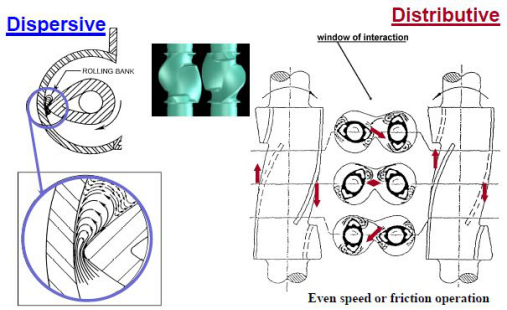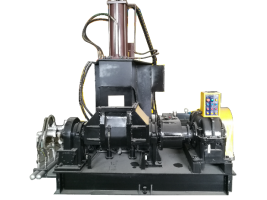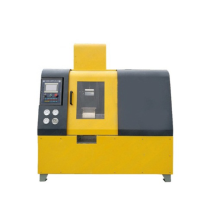 Specifications of LINA Tangential Dispersion Kneader
LN Dispersion Kneader

Type

Size

Dimension (mm)

Weight (kg)

LN-LAB TEST (LT) kneader

0.5

1600*900*1900

800

1

1600*900*1900

800

2

1600*900*2000

900

3

1600*900*2100

900

5

1900*1000*2100

1200

10

2200*1350*2150

2500

LN-Mass Production

15

2200*1350*2150

4000

20

2500*1450*2450

3800

25

2500*1500*2500

4500

35

3200*1900*3000

6500

55

3300*2000*3100

7800

75

3800*2300*3200

10800

110

4100*2300*3400

16500
Tangential Type Dispersion Kneader
Tangential Type Dispersion Kneader,Tangential Type Banbury Kneader,Tangential Rotor Banbury Mixer
LINA Machinery Industrial Co.,Ltd , https://www.linakneader.com