On December 24, Dongfeng Commercial Vehicle Co., Ltd. Technology Center held the 2014 Material Technology Conference. The conference revealed that from January to November of this year, Dongfeng Commercial Vehicle Technology Center achieved a cost reduction of 67.44 million yuan in material technology R&D, a cost reduction rate of 2.77%, and fully met the 2014 challenge target, which exceeded 0.54 percentage points. The conference also released a material technology development plan, informed the progress of the material technology project, and published a material technology academic paper.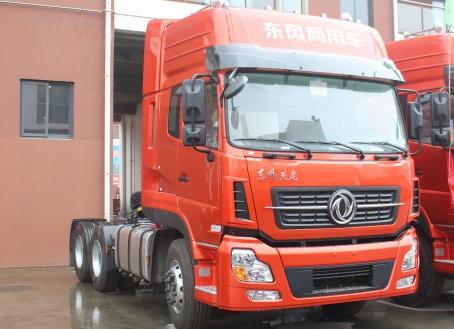 Jiang Ming, deputy general manager of Dongfeng Commercial Vehicle Co., Ltd., Jiang Xuefeng, director of Dongfeng Commercial Vehicle Technology Center, Party committee secretary Ji Dongning, and deputy chief Liu Zhengbai attended the meeting. Tong Dongning presided over the meeting. The conference invited Ma Mingtu, professor of China Automotive Engineering Institute, Wang Li, chief researcher of Baosteel Research Institute, Li Jinchun, professor of Changzhou University, and Zhang Kui, professor of Beijing Nonferrous Metal Research Institute, to discuss the development of automotive material technology, advanced high-strength steel technology development, and non-metal. Technical report on the development of materials technology and technological development of non-ferrous metal materials.
Jiang Ming said that in the new market environment, new product development has become increasingly demanding in terms of energy conservation, environmental protection, safety, comfort, and high efficiency, and the pressure is also growing. With the increasingly fierce market competition, improving product performance and reducing costs are all series of requirements to be further satisfied.
In order to realize better development in the future, from a technical point of view, the Dongfeng Commercial Vehicle Technology Center must continue to innovate and make greater efforts in light weight, heat treatment, and other aspects. It is necessary to form its own complete product and material standard system, balance both lightweight and environmental protection, and resolve contradictory problems. In the future, Dongfeng Commercial Vehicle Technology Center will be positioned professionally, continuously improve its work, targeted product development, and further consolidate and expand Dongfeng's position and advantage in the commercial vehicle market.
Jiang Xuefeng said that the material technology of Dongfeng Commercial Vehicle Technology Center is in the leading position. Under the cooperation of the entire research and development, the Dongfeng Commercial Vehicle Technology Center Technology Institute has made many contributions in the field of high-intensity improvement, energy conservation and environmental protection, and trial production. In the future, the Institute of Technology must make more reasonable planning for the material work. In order to support the development of powertrains and vehicles in combination with product development, it is necessary to further transform the technological competitiveness into commodity competitiveness.
SHANDONG KEN STONE HEAVY MACHINERY CO.,LTD , https://www.chinaexcavator.com