At 2:00 pm on March 28, 2018, the price adjustment window for refined oil products will be opened again. Many agencies have forecast that the current round of oil price increases has been pinned.
Multi-institutions predict that the current round of oil price increases is already nailed
Zhuo Chuang, an analyst with Dai Tiandong, told Zhongxin Jingwei Client (WeChat public number: jwview) that since the current pricing cycle, due to the accidental decline in U.S. crude oil inventories and other news, the international oil price has shown a trend of rising upwards. Day rose sharply. Under this boost, the rate of change in crude oil has risen continuously from low levels, and the current round of oil prices will face upward adjustment.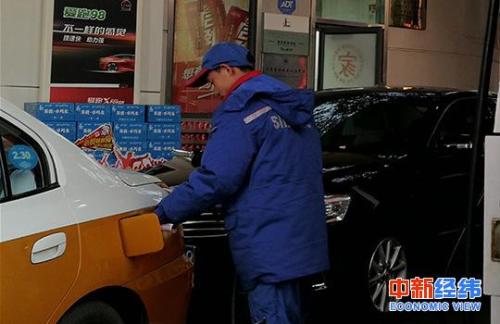 Data Map: Gas station workers are fueling taxis. Zhongxin Jingwei Wang Peiwen
According to Zhuochuang's forecast, 92# gasoline and 0# diesel will be increased by RMB 0.12 per litre and RMB 0.13 per litre, respectively. Taking a 50-litre private car as an example, filling a full tank of oil will cost an additional 6 dollars, so Qingming Holidays When traveling, travel costs may increase slightly.
On the ninth working day of the current round, Zhongyu Information estimated that the crude oil change rate was 3.0%, and Zhongyu crude oil was valued at US$65.726/barrel, which was US$1.915 higher than the benchmark price, and temporarily raised the price of refined oil at the 24th of the 28th on the 28th. Yuan / ton.
Gasoline prices rose at a later stage or slowed down
Since 2018, domestic refined oil prices have experienced a total of 2 losses, 2 gains and 1 strand of a total of 5 rounds of valuation cycles. As of the end of the previous round of price adjustments, gasoline and diesel fell by 115 yuan/ton and 110 yuan/ton during the year. After this price adjustment, the price adjustment bureau in 2018 may become "three ups, two downs and one down".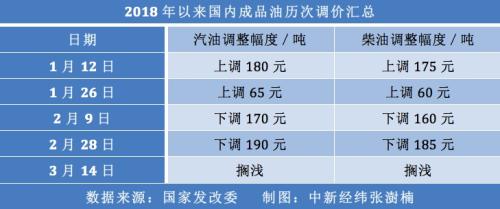 According to Wang Yanting, an analyst of refined oil products at Jinlianlian, with the approaching of the Ching Ming holiday, the demand for gasoline is also expected to be good. Some operators will consider replenishing in advance and the overall market turnover will increase slightly, which will boost the domestic refined oil price trend. As a whole, the domestic price of gasoline and diesel in the near future still has room to rise, but the rising pace will slow down.
The next round of price adjustment window will be opened at 4:00 pm on April 12, 2018. Long Yan analyst Li Yan said that at present, the international oil price performance is stable, and it is expected that the next round of refined oil price adjustment is likely to increase or strand.
Secondary Amide As Slipping Agent
Stearyl Erucamide,Secondary Fatty Amides,Slip Agents For Polyethylene,Secondary Amide As Slipping Agent
Sichuan Tianyu Oleochemical Co., Ltd , https://www.sclthoil.com