Recently, JCB released a new 15C-1 new product. This is the 14th model since JCB launched a new generation of small digging series in 2014.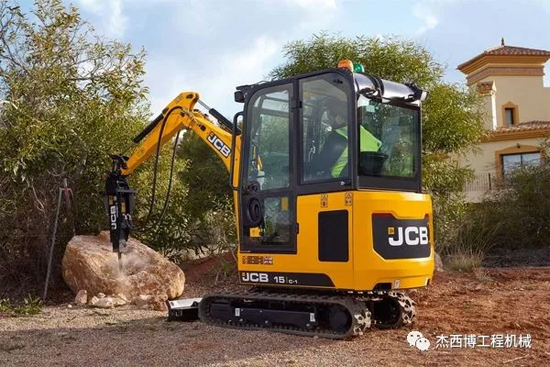 JCB Releases 15C-1 Micro-New Products

As a 1.5-ton micro-digging product, it carries the DNA design genes of the same series of products:

Optional closed cab or convertible cab;
11.7kW engine and reliable hydraulic system components, strong power;
100% steel structure, maximum impact protection, easy maintenance;
500 hours grease lubrication interval;
The 15C-1 is a traditional tailed design, with the 16C-1 sharing the same excavating end and a 11.7 kW diesel engine. The 15C-1 uses a gear pump and the 16C-1 uses a variable piston pump. Both micro-excavation products use mechanically assisted control.
The 15C-1's target customers are leasing users, using a shorter fixed off frame, single-speed walking, long-pitch tracks and mechanical track tensioners. The highly equipped 16C-1 target customer leases users for the enterprise, uses a variable-width under frame, and has better stability during excavation and loading. With a short pitch track, the ride is smoother. Grease tensioner and two-speed travel motor with butter.
The 15C-1 is a 100% steel structure that provides the greatest possible body protection for collision events on the construction site and is easy to maintain. Standard ROPS anti-rolling cab with excellent working vision. As a compact size micro-digging, the use of a larger model of the cab makes the cab interior 24% larger than similar products.
All of the next-generation micro-excavation models have 10 suspension points, which are located at various points of getting off and getting on the train, making the transportation of the equipment extremely convenient and without damaging the rubber tracks. With a wide body open back door, the equipment has excellent service convenience and a 500-hour lubrication interval reduces downtime and operating costs.
The listing of 15C-1 constitutes a complete series of 14 new generation micro-excavation and small-digging products. This includes 7 models with a tail, from 15C-1 to 100C-1, 2 short tail models and 5 tailless models, plus the option of closed cab and convertible cab, JCB provides a more complete micro-digging , digging product line to meet the needs of various industry segments. (This article comes from JCB)
Related news: JCB excavator
Juice fruits and vegetables together, nutrition reasonable collocation, full absorption. Free fruit and vegetable mix, taste better and more nutritious. Super large capacity mixing cup, so you don't have to mix more than once. Exquisite sharp blade, bring you a better experience. The juice is as delicate as you can see. Super strong motor, better mixing. Easy to remove, easy to wash, convenient and quick, a light flush, immediately clean. We also have Chinese carrot juicer, industrial juicer, the best lemon juicer, the best vegetable juicer, we provide you can trust. Welcome to cooperate with us.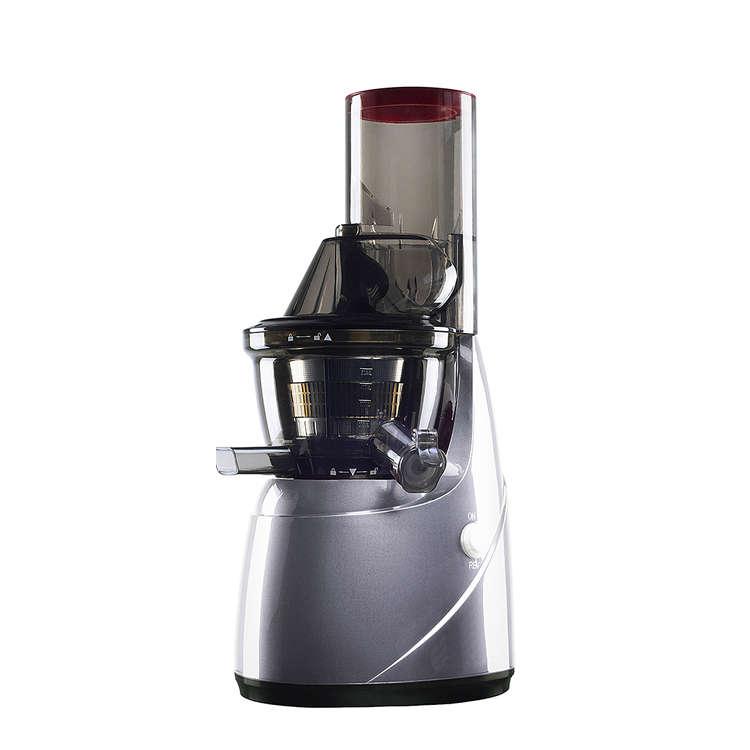 Carrot Juice Machine,Industrial Juicer,Best Lemon Squeezer,Best Vegetables To Juice
Sung Precision Mould & Plastic Co., Ltd. , https://www.injectionmoldingfactory.com