On the morning of August 19th, at the licensing ceremony of Fushun National Fine Chemical Industrialization Base, Wang Yang, deputy secretary of the Municipal Party Committee and acting mayor, took over the "National Fine Chemical Industrialization Base" plaque from the hands of Vice Minister of National Science and Technology, Cao Jianlin. Fushun National Fine Chemical Industrialization Base officially settled in High-tech Industrial Development Zone of our city.
Fushun City is rich in petrochemical resources and the rapid development of fine chemical industry. At present, it has been able to produce more than 800 kinds of fine chemical products. There are 53 kinds of domestic leading position and 32 kinds of products reaching the international advanced level. At the same time, Fushun Petrochemical Research Institute, Liaoning University of Petroleum and Chemical Industry, and other famous research institutes and institutions of higher learning have great potential and broad prospects for the development of the fine chemical industry. This time it was approved as a state-level fine chemical industrialization base, which will further accelerate the development of the city's petrochemical industry and accelerate the revitalization of Fushun's old industrial base. Liu Qiang, secretary of the municipal party committee, said at the licensing ceremony that at present, Fushun is deeply implementing the strategy of Shen Fu's urbanization and further accelerate the overall rejuvenation of the old industrial base. The National Ministry of Science and Technology defines Fushun as a state-level fine chemical industrialization base, and will further expand the influence of Fushun in the country and even in the world, making Fushun build a strong strategic commanding point in the market competition. In the next step, we will plan and build a fine chemical industry park at a high level, strive to improve the efficiency of the use of resources such as land and energy resources, take the road of integrating production, research and development, and do a good job in product development with strong competitiveness, high added value, and strong promotion. To further increase the investment attraction and attract investment from well-known international companies, Fushun has truly formed a number of fine chemical industry bases with strong features, distinctive features, and advanced technology.
At the signing ceremony, Ma Rui, standing member of the municipal party committee and deputy mayor, signed a cooperation agreement with Dalian University of Technology, Liaoning Petrochemical Planning, Design and Research Institute, and other universities and research institutes to build the Fushun National Fine Chemical Industrialization Foundation Research Alliance.
Vice Governor Teng Weiping, Municipal Party Standing Committee, Secretary General Yuan Fang, Vice Chairman of the CPPCC, and Director of the Management Committee of Fushun Hi-tech Zone Zhu Qiang and other provincial and municipal leaders attended the awarding ceremony.
Xinxiang SKF Machinery also supply grinding machine related consumables like Diamond Grinding Wheel and CBN Grinding Wheel.
Application fields:
1. Compressor parts: Cylinder, Piston, Slide, Valve plate,Roller sleeve, upper and lower bearings, etc;
2. Hydraulic parts: Blade in pump blade, stator and rotor in steering pump,gear ring, etc;
3. Blade:Hard alloy blade, high speed steel blade, etc;
4. Others:Magnetic parts, artificial gemstone, etc.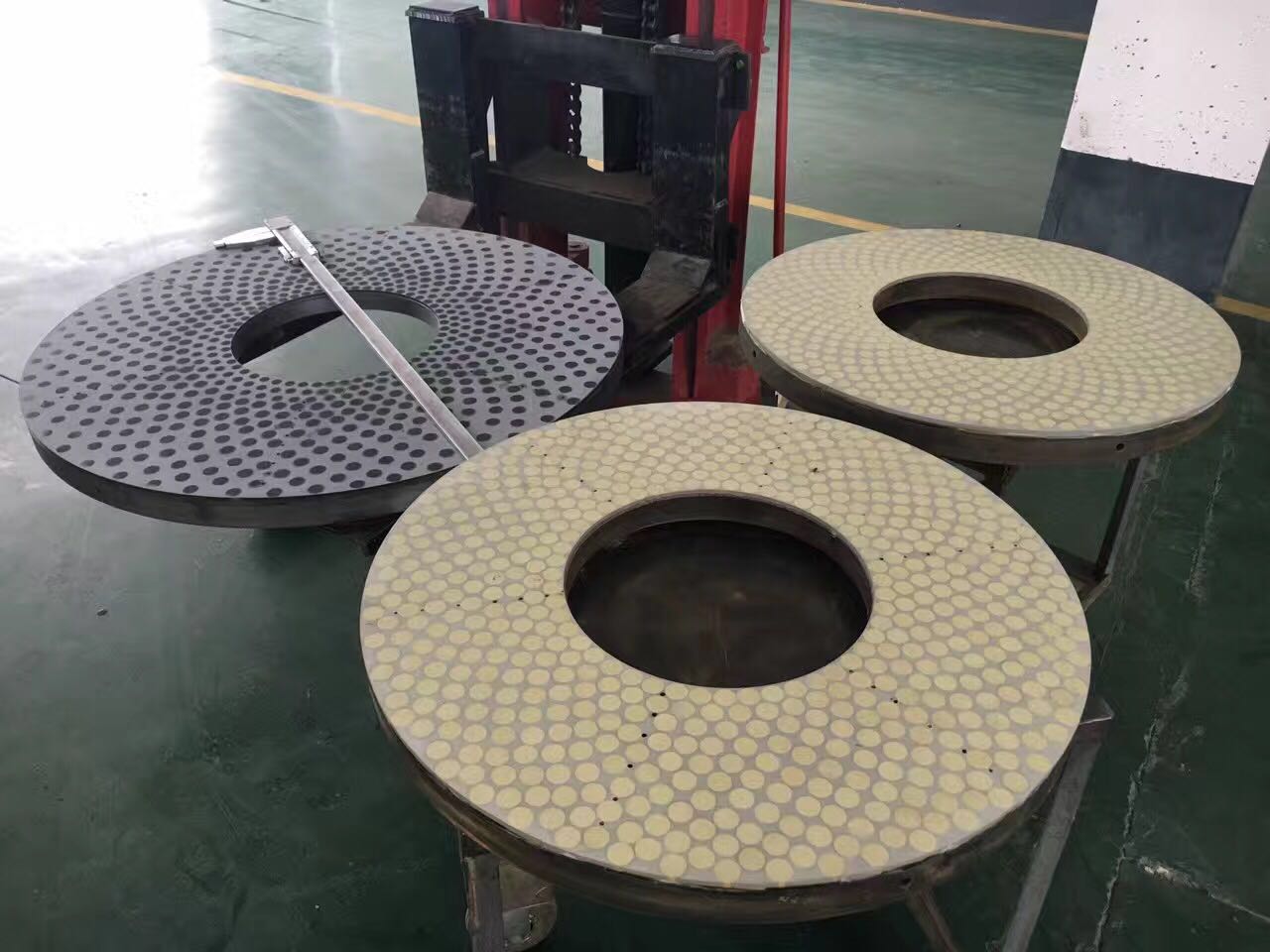 Grinding Plate,Super Hard Grinding Stone,Super Abrasive Grinding Plate,Dia Grinding Wheel
Xinxiang SKF machinery Co., Ltd. , https://www.grindingmachine.nl