Bobcat S70 skid steer loader, an ultra-small device designed for extreme conditions!

Overall size (length × width × height) mm: 1925 × 901 × 1814. The compact size and the in-situ steering feature make it easy to play extreme conditions.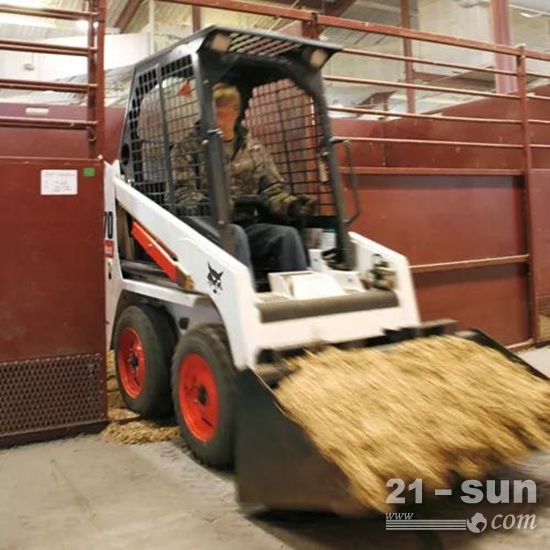 Small difference

In the renovation of a well-known university dormitory in Shanghai, a large amount of construction waste needs to be cleared. Due to the limitation of the construction environment, only a large number of manual operations are employed, which is labor intensive and low in construction efficiency.

"There are so many building materials piled up on site. Some places are only 1.5 meters wide. Our equipment can't be constructed at all, so we can only hire a lot of labor, and the efficiency is not very high."

Looking at a lot of construction waste, the school and the construction side are very anxious. Knowing this, the Bobcats Shanghai dealer brought the Bobcat S70 skid steer loader to the door and offered a free trial to the construction party. Upon seeing this equipment, the construction party immediately saw hope, and bluntly it was the equipment we were looking for.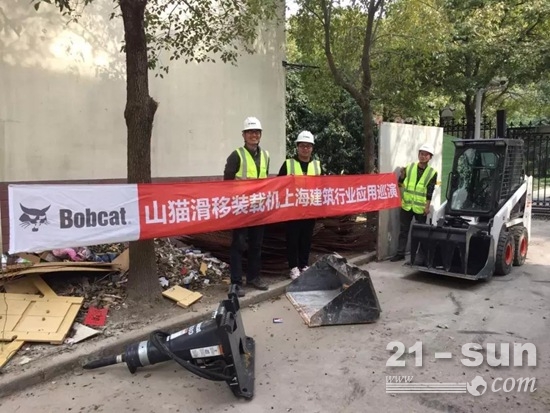 The Bobcat S70 and the brothers who came to the construction site are ready to do a big job.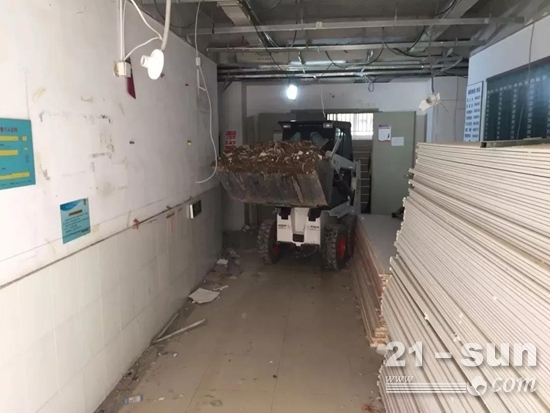 The Bobcat S70 is extremely efficient in this condition.
beyond imagination

When I first saw this Bobcat S70 skid steer loader, many people had a misunderstanding. What is the use of such a small device? How much strength can a thin body have? But when they used the Bobcat S70 skid steer loader, they knew what was beyond imagination!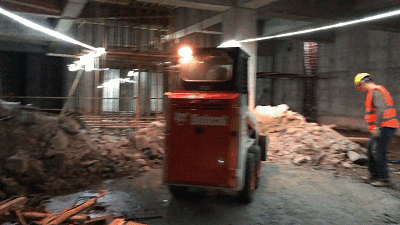 Bobcat S70 Skid Steer Loader

The Bobcat S70 skid steer loader passes through a 1.85-meter-high doorway

The Bobcat S70 skid steer loader has a rated power of 17.5 kW and a working load of 318 kg. It can play a huge role in extreme conditions where large machinery cannot enter. Especially in the face of rising labor costs, with such a high-efficiency mechanical equipment, the overall cost is as low as imagined, and the construction progress is almost beyond imagination.
In 2019, China's small equipment market will grow faster. The Bobcats will seize the needs of users and launch a more compact and efficient S70 skid steer loader to help users cope with extreme conditions, reduce construction costs and improve construction efficiency.
Bobcat S70 skid steer loader, "small" has something to do, play the extreme working conditions! (This article is from the Bobcats)
Related News: Bobcat Skid Steer Loader Extreme Conditions
1, SMT Splice Clip and SMT Stapler Splice Clip is mainly used with SMT Splice Tool Splice SMD Carrier Tape, the advantages: pure brass precision stamping, thin, soft and tough, Splice Tape solid and reliable, and easy to cut, does not affect the SMT Machine Cutters work with Feeder.
2,SMD Brass Splice Clip for Joining Carrier Tapes. Used for all carrier tape. Box of 4000PCS
3, SMT Stapler Splice Clip is used for all carrier bands. A small box 500psc a big box 4000PCS
SMT Splice Clip
SMT Splice Clip,SMT Copper Splicing Clips,16mm Film Splicing Tape,SMT Brass Splice Clip,Smd Splice Clips, Smt Clip And Splice
ShenZhen KDW Electronics Co.,Ltd , https://www.smtsplicetape.com