The method of extracting vanadium from vanadium and titanium ore magnet can be summarized into two: Fire by indirect vanadium is vanadium or vanadium iron ore slag, wet vanadium is vanadium iron ore directly. At present, China mainly uses indirect vanadium extraction.
Vanadium extraction process by fire method: the vanadium iron concentrate of the ore dressing product is directly smelted into the blast furnace or electric furnace, so that most of the vanadium in the ore enters the molten iron, and then the vanadium-bearing iron water is sent into the converter for oxygen blowing, so that the vanadium is enriched in the slag. Become vanadium slag. The vanadium slag is calcined, leached, and filtered to obtain vanadium pentoxide. The biggest advantage of this method is the high recovery of vanadium, which is especially suitable for the utilization of low-grade vanadium ore. The disadvantage is that the ore is processed in a large amount, and the production scale is small, which is incompatible with the large-scale production of the steel industry.
Vanadium extraction process by wet method: fermenting vanadium iron concentrate with mirabilite , roasting, water immersion, sodium vanadate into solution, and adding sulfuric acid to convert it into vanadium pentoxide. The pellets after flooding are reused for iron making. The advantage of the wet process is that the process is short and the recovery of vanadium is high.
The figure above shows the process of the ferrite-vanadium slag process for vanadium-titanium magnetite.
In the past 20 years, China has accumulated a lot of experience in the vanadium-titanium magnetite extraction process, and pioneered the blast furnace ironmaking-atomization vanadium extraction method. At present, Panzhihua Iron and Steel Co., Ltd. uses this method to mass produce vanadium slag. The purpose of the blast furnace ironmaking-atomization blowing vanadium slag method is to slag and rectify the molten iron in the intermediate tank, atomize it in the atomizer, and the atomized molten iron enters the atomizing furnace to react, and the vanadium after the vanadium is extracted ( That is, "semi-steel" flows into the semi-steel tank to form a vanadium slag layer on the semi-steel tank surface, and the semi-steel is separated to obtain vanadium slag (below). In 1978, Panzhihua Iron and Steel Company has built two 120t atomizing furnaces with an annual production capacity of 8.31 to 89,000 tons of vanadium slag.

We are Guang Zhou Fat Chassis Technology Co. Ltd. , specialized in professional air suspension and chassis auto part.
Our main bussiness is about producing and exporting auto parts of air shock absorber,air spring,Air Compressor and air suspension repair kits and so on.
We hold the management concept of "quality first,service upmost" and the policy of "integrity based,good service and resonable prices",and enjoy a high reputation among customers.
We have our own factury in The 18th, Industry Zone, Baiyun District,Guangzhou,China.Welcome to visit!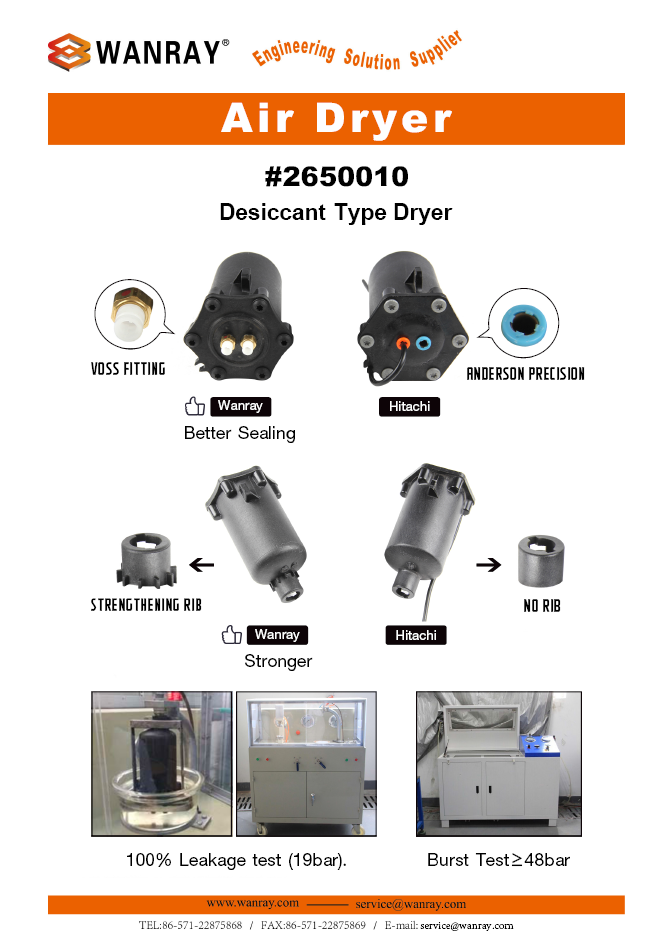 | | |
| --- | --- |
| 1. What's your payment? | T/T, PayPal, Western Union, Escrow |
| 2. What's your MOQ? | MOQ: 1PCS Per Model |
| 3.What's the delivery time? | 2-5 Days, it is up to your quantity and our stock.If in stocks,once you send the payment,products will be sent out within 3 days. |
| 4.What are your main products? | Our main products include Air Suspension Shock,air spring, air suspension repair kits,aircompressor,rubber sleeve,dust cover, power steering,etc |
| 5.Can you send me your catalogue? | Yes. Pls contact us; we can share with you our catalog by dropbox. |
| 6.What is your price and discount? | The above price is our wholesale price.If you'd like to know more our discount policy,pls feel free to contact us. |
| 7.What is your pilicy of warranty | We provide 3 year's warranty for the crimping machines, 1 year's warranty for the new suspension parts and 6 months' warranty for the rebuilt products. |
| 8.What is your packing way? | Neutral packing and accept customer's special packaging demand.We can make an invoice as you want to help you save money. |
Air Compressor Dryer,Air Compressor Include Dryer,Compressor Refrigerated Air Dryer,Refrigerated Air Compressor Dryer
Hangzhou Hanray Industry Co., Ltd , https://www.aircompressor.pl