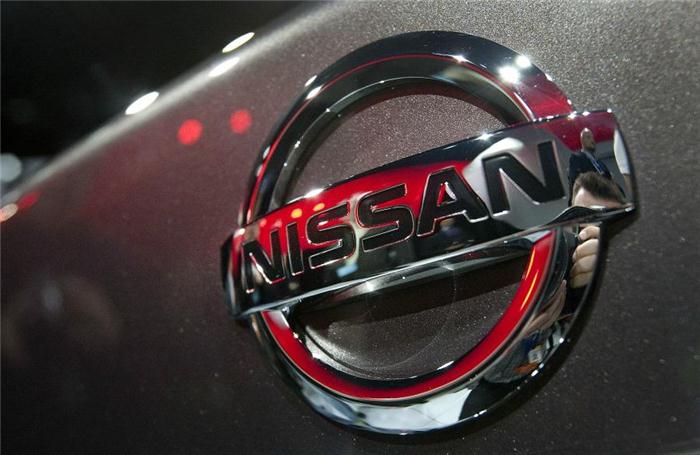 According to foreign media reports, Nissan will suspend production for two weeks starting from this Thursday (2017.10.19) due to further deterioration in the impact of vehicle quality inspection errors.
Nissan stated that it will suspend production due to the need to readjust the final inspection line. On Wednesday, Nissan CEO Hiroto Saikawa said at a press conference that it will increase the number of final quality inspectors. According to Nissan, a third-party team investigating errors in quality inspections discovered that some Nissan factories transferred the final vehicle inspection program from the final vehicle inspection line to other lines. As a result, employees who are not registered as final vehicle inspectors within the company perform the final vehicle quality inspection.
The Japanese government discovered that the uncertified quality inspectors of Nissan's Japanese factory had certified the quality of the car. Nissan will recall 1.16 million vehicles manufactured and sold in Japan from January 2014 to September 2017 for quality inspection. The incident will lead to a loss of up to 25 billion yen (222 million U.S. dollars) in Nissan, which will be a major test for Saikawa who has just taken office in April this year. Saikawa said on October 2 this year that he will personally investigate this matter and then decide who should be responsible for this shocking mistake.
According to Nissan, some unauthorized quality inspectors arbitrarily stamped the final quality inspection documents. Under normal circumstances, these unauthorized quality inspectors must work under the supervision of licensed inspectors. In addition, many people in the Japanese automobile market stamped their car documents with imprinted seals. However, the cars exported by Japan are not within the scope of this recall because the quality inspection documents are specifically for the Japanese market.
According to a Nissan spokesperson, after the incident was exposed, some undocumented quality inspectors still conducted quality inspections on 3,800 vehicles at the Shonan plant. On October 11, the plant stopped the vehicle from being shipped out and resumed on October 16.
Forging is a manufacturing process involving the shaping of metal using localized compressive forces. The blows are delivered with a hammer (often a power hammer) or a die. Forging is often classified according to the temperature at which it is performed: cold forging (a type of cold working), warm forging, or hot forging (a type of hot working). For the latter two, the metal is heated, usually in a forge. Forged parts can range in weight from less than a kilogram to hundreds of metric tons. Forging has been done by smiths for millennia; the traditional products were kitchenware, hardware, hand tools, edged weapons, and jewellery. Since the Industrial Revolution, forged parts are widely used in mechanisms and machines wherever a component requires high strength; such forgings usually require further processing (such as machining) to achieve a finished part.
Aluminum Forging Parts are very popular in forging process. We can supply big range of such Aluminum Forging parts.
B. Main particulars
MAIN PARTICULARS

Material for product

Aluminum

Standard

ASTM, ASME, DIN, JIS, ISO, BS, API, EN

Certificate

ISO9001, BV

Dimension

As per drawing, as large as we can

Processing

Forging+blasting+Machining

Finishing surface

Machined surface with oil, blasting and painting, anodize, polishing, powder painting, electrophoretic coating-

Marking

as per clients` requirements

Inspection

material, construction, dimension, heat treatment, hardness, NDT

Quality

ISO9001, PPAP control production

Lead time

10-30 days for sample, consult with customer for mass production

Delivery

Express for sample, ocean shipping/air for mass production

Our Capabilities

CNC machining, CNC center machining, drilling, milling, turning, grinding, tapping, boring

Engineering & manufacturing services

R&D process, tooling and gauging design, product design

Integrated CAD/CAM system, test and measuring

Others

Recyclable, in line with environmental requirements and standards, and reliable
C. Construction
Construction by forging and machining
D Workmanship
The workmanship have good production practice. Care are taken to ensure High accuracy and smooth surfaces
E. Certificates
- Material certificates
- Measuring reports
- Inspection protocol
- NDT reports
- Fixed certificate: ISO9001 certificate
The photos of our Aluminum Forging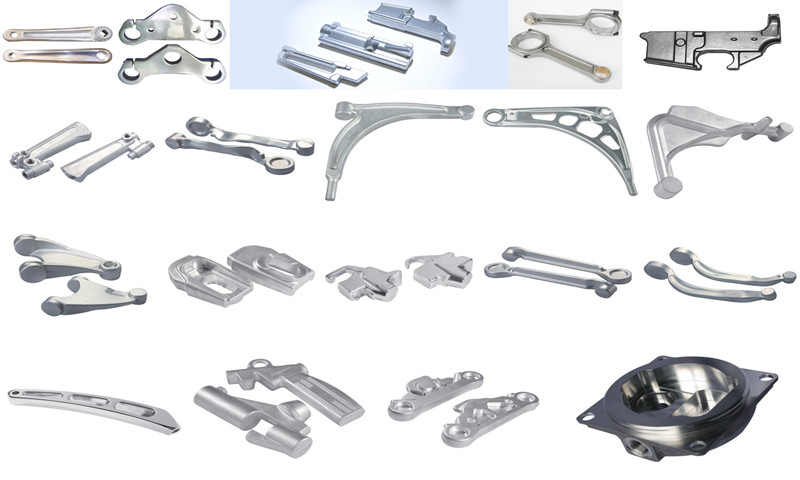 Aluminium forging is performed at a temperature range between 350 and 550 °C
Our service
Besides above the general specifications, we can also supply some specific machining parts as clients' requirements.
Package and shipping
Export cartons, pallets, wooden cases, Polybags
container package and container transportation
Aluminum Forging Parts
Aluminum Forging Parts,Aluminum Forging Parts For Customization,Cnc Aluminum Forging,Aluminum Die Forging Part
Shinvast Industry Ltd , http://www.shinvastindustry.com