2014 was fleeting and the "Phoenix Strategy" implemented by Shell from 2012 was in the critical period of the overall plan. In the past three years, Shell has consistently implemented a deep-going and methodical corporate strategy, focusing on the five modules of "Corporate Vision and Brand, Focus on Category Development, Enhancing Reseller Ability, Cost Leadership, and Organizational Capability Development" to promote the steady development of Shell's unified brand and products. In 2014, it has made great achievements.
For Shell's unified development in 2014, Mr. Huang Zhichang, general manager of Shell United (Beijing) Petrochemical Co., Ltd., summed up: "The 'Phoenix Strategy' came into being in mid-2012, and it began to show results in 2013. We are in unfavorable industries. Under the circumstances, the market is going against the market. From the planning of the 'Phoenix Strategy', 2014 is an extremely important node, and Shell has achieved a new height from its products and brands. Consumers and industry peers can see for themselves."
Rooting in China to temper the market "tools"
Shell unified its roots in the Chinese market for more than 20 years and has accumulated deep insight into Chinese consumers. Based on the actual needs of the vast number of consumers, Shell unceasingly innovative and progressive, built a complete and complete product line. In 2014, Shell unveiled a breakthrough in R&D in various product areas, hammering out a series of market-leading "weapons" with industry leadership and gaining unanimous praise from consumers.
In the B2C field, a new generation of diesel engine king CI-4 from Chai Oil Group was listed on the market and faced the harsh challenges. Steam engine oil "HENERGY 678" was born in response to five changes in the country, giving the user a one-step driving experience; The special motor oil for motorcycles has been widely praised for its long life and durability. In the B2B field, Shell has won the favor of top brands such as "Haiwo" with a professional and comprehensive lubrication solution, and the business scale has been greatly expanded. . Not only that, on the aspect of construction machinery oil, the "exclusive exclusive diesel engine oil for excavators CI-4" has become a benchmark for the industry with strong driving force like relocation into the sea; the industrial oil sector has once again extended cooperation in steel, cement, power and other businesses, and the development is expected to be strong in the future. Five-year sales doubled.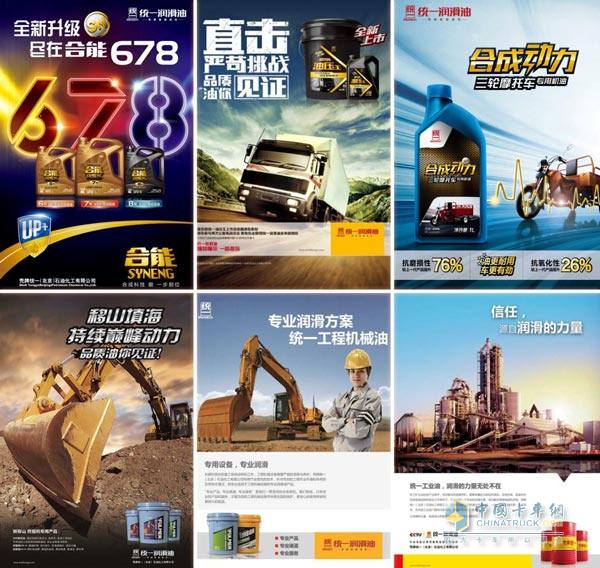 Shell unified lubricant products
Keeping steady and steady quality and safety
In 2014, Shell united steadily and firmly, and both hands tightly focused on product quality and corporate safety. If product efficacy fits the actual needs of consumers and is the foundation of Shell's unified products, then product quality is the backbone of Shell's unified products. After all-round and rigorous review, Shell Uniform not only passed the review of "safety production standardization", but also received the "Quality Trusted Unit" title awarded by "Beijing Quality Association Quality Evaluation Center", and was once again certified by an authoritative organization in terms of production quality. .
Upholding the management philosophy of HSSE (Health Health/Safe Security/Security Environment), Shell Unification has always paid attention to the safety and environmental protection issues of the company. The annual "Safety Day" campaign has embodied Shell's emphasis on the safety culture. As of the end of 2014, Shell Uniform not only achieved a 654-day record of "zero" recordable accidents, but also obtained EU ROHS standard certification through stringent audits. In the environment where domestic ROHS standards have not yet been taken seriously, Shell has once again taken the lead in the field of safety and environmental protection.
Widely praised by Chinese brands
Based on China for more than 20 years, Shell unified has a clear brand image in the minds of consumers. However, "near customers" is not on paper, and Shell has never stopped on the road to branding, trying to get closer to consumers. In 2014, the promotion of the hydraulic king CI-4 spread across more than 10 provinces across the country, facing all kinds of severe challenges on the way to heavy trucks on the road; Gasoline oil combined energy 678 series new product promotion landing in five provinces across the country, with excellent quality and one step The "three-wheeled motor oil road show" in the "Synthetic Power Experience Tour" also traveled to 10 provinces in China, providing a more practical lubrication experience for three-wheel motorcycle users; a full range of engineering machinery oil products. Participating in the 2014 BMW show in Munich, the company showed its customers excellent oil products such as "Moving Mountain" and "Tongtong".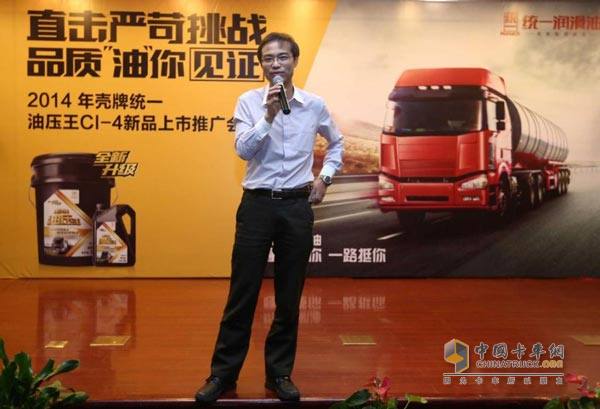 Mr. Sha Yunfei, Deputy General Manager of Shell Unified Strategy Market and Product Quality Department, CI-4 Shanghai Promotion Campaign, Chai Oil, speaks at the stage
At the same time, Shell continued to stabilize its grass-roots channels, comprehensively in-depth dealer and terminal network coverage, and continued to promote the "Jade Plan" process, turning 20-year accumulation into a weapon for winning the market. With the theme of "Unifying the World, Combat the World", the Shell National Unification 2014 National Distributors Conference invited distributor partners and a large number of media friends across the country to gather together. The meeting strengthened the close cooperation between the dealer team and Shell, and once again combed the distribution. The business network has ensured a good situation of maintaining mutual benefit and win-win results.
The excellent product, down-to-earth attitude, and brand concept practice have contributed to 2014 when Shell unity has been very successful. According to reports, in the 2014 China Brand Value Evaluation Information issued by CCTV, Shell's unified brand strength and brand value were among the top ten in the national energy industry and were the only lubricant companies selected; in addition, Shell Uniform also obtained "China. "Lubricants Information Network" issued three awards for technological innovation, user experience, and most popular brands. "Huicong.com", "Commercial Automotive News", and "Construction Machinery Magazine" also issued awards for Shell.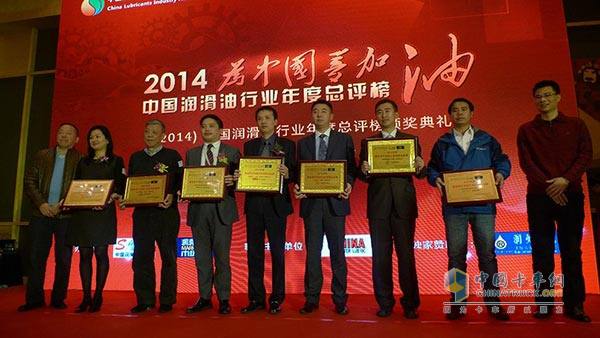 Mr. Huang Zhichang, the general manager of Shell (Beijing) Petrochemical Co., Ltd. (fifth from left) took office
At the end of 2014, Huang Zhichang, general manager, said: "Shell has a solid historical accumulation and has a scientific strategic direction. In 2014, we achieved a lot. And 2015 is a key node in the overall layout of Phoenix Strategy. I hope this is Shell's unification. The year, and more than 20 years of carefully crafted brands and products are our solid wings."