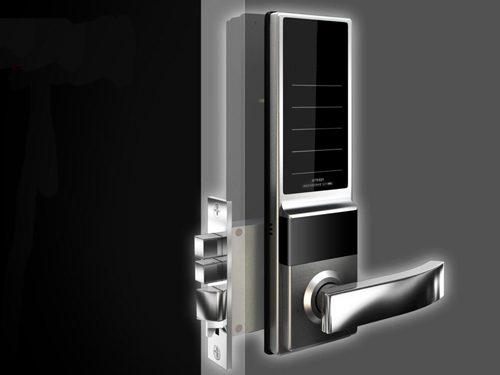 Whole house appliances curtain lighting intelligent control, mobile remote control ... The current concept of smart home is hot, but in many consumers think, smart home is only rich people exclusive, still away from the ordinary boss name a certain distance. Recently, a number of smart lock brands released new fashion smart locks to stir the market pattern of civilian locks with a fashionable, low-cost attitude, so that more ordinary citizens can also enjoy the security and convenience brought by smart homes.

Smart lock market is huge

Judging from the current market of civilian locks, most homes are equipped with ordinary anti-theft locks such as cross locks, crescent locks, and world locks. The users of smart locks are mostly high-end hotels, apartments, and villas, and the occupancy rate of ordinary home users is less than 2%. According to statistics, the annual sales of smart locks in the world reach 3.5 billion U.S. dollars. In Japan and South Korea, smart locks account for more than 70% of the civilian lock market. The use of smart locks in Korean apartments is as high as 90%. European and American smart locks also account for Civil locks 50% of the market. From this point of view, China's smart lock still has a lot of market space.

He Jianqiang, Secretary General of the Guangdong Lock Industry Association, said that in the Internet era, smart homes are an irreversible trend, and smart locks are entry-level products for smart homes. Consumers do not necessarily install a full set of smart home systems, but install smart locks. It is also necessary to ensure safety and convenience. This is also in line with the needs of the mainstream, technology-based and lifestyle-oriented groups in the 1980s and the 1990s.

One thousand yuan smart lock sought after

Is it necessary to install a smart lock? What are the smart locks on the market today? Xi Lisi, director of smart home marketing Zhang Lijun, told reporters that people often forget to bring their own keys, but often do not forget to bring a mobile phone. Smart locks can now be controlled by mobile phones. If parents or friends come over to work, or children return Forget the keys, you can use Bluetooth technology, use smart phones to share virtual keys to open doors for friends and relatives. According to Liu Dong, the director of the hardware brand of Huitailong Hardware, the smart locks currently on the market mainly include wireless doorbell smart locks and other biometric identification locks. The latest technology smart lock also possesses high-security home defense functions such as duress alarm, mobile phone unlock, and unlocked SMS notification.

Smart lock at what price? The reporter visited the Guangzhou market and learned that the market price is about a few thousand to over ten thousand yuan. Recently, European smart lock sales No. 1's "Danalock" entered China, greatly reducing the smart lock threshold with fashionable new products. Agent Sibosi Smart Home released the BT125 new product on May 27. The price is RMB 1,699. This product not only can be used to remotely control the door lock of smart phones, but also equipped with a traditional key and a small keyboard. Children and old people of smart phones can open and close the door without using a smart phone. The keypad can be installed outside the door with a combination lock. Entering a combination of 4 to 10 digits can open and close the door lock.
Downhole Tools contain downhole Drilling Motors, downhole Motors For Workover and equal wall thickness Downhole Motors. Downhole tools are the equipments for both drilling wells and well workover. Downhole tools have combinations. When selecting the downhole tools and its combination, you should work out drilling program, full consider hole size, hole trace, bit type, specification, formation structure and hydraulic calculation.

Downhole Tools
Downhole Tools,Anti-Friction Down Hole Motor,Shock Absorbing Down Hole Motor,Salvage Tool,Oil Pipe
Weifang Shengde Petroleum Machinery Manufacturing Co., Ltd. , http://www.sdpetromachine.com